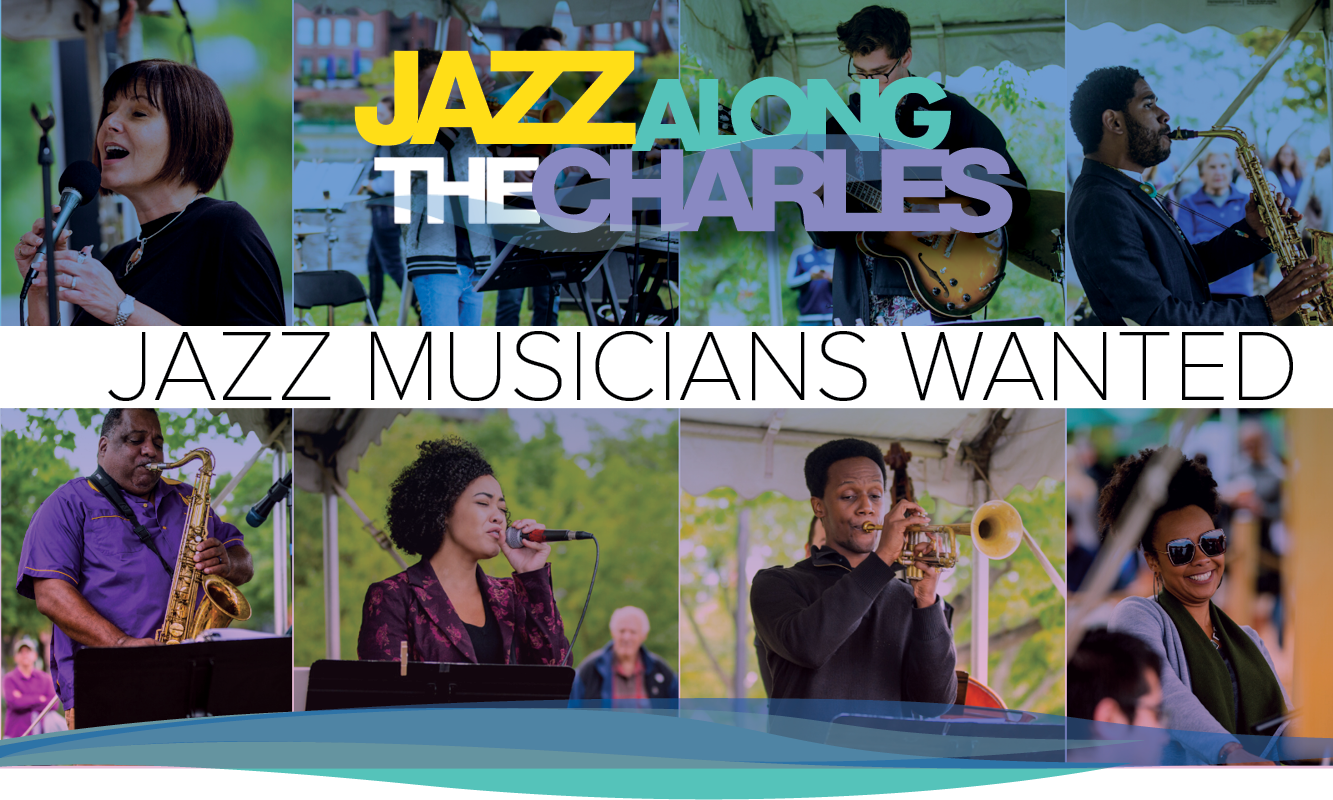 Celebrity Series' Jazz Along the Charles returns this fall, transforming a two-mile loop on DCR's iconic Charles River Esplanade into a pop-up outdoor performance venue. This fun, dynamic, evolving, free public event will bring together and showcase Boston's jazz community.
Apply now to be part of the fun! You and your band, up to 5 musicians total, will perform a curated set list in your own unique style. Co-curators Ken Field and Zahili Zamora will select 15-20 songs associated with Boston or Massachusetts that were written by or made famous by women.
This is a paid performance opportunity, $350 per musician (not per ensemble).
The Details
When
Saturday, October 7, 2023, rain or shine (no raindate). Please hold 10am until 6pm for the complete event: load-in, setup, the performance, and load-out.
Where
DCR's Charles River Esplanade waterfront park, from approximately the Community Boating boathouse to the Mass. Ave. bridge.
Who
Artists
25 small, improvisational ensembles, representing a range of jazz styles. Application is required, and selected artists will be notified by mid-July.
Audience!
2018's Jazz Along the Charles event was a huge success, with over 5,000 people of all ages and from all over turning out to enjoy the performances. We expect at least that many this year, and will promote the event heavily (including featured artists when the time comes) with advertising, social media, and public relations.
About the Event
The application period is now closed. We'll follow up in July with your application status and next steps.