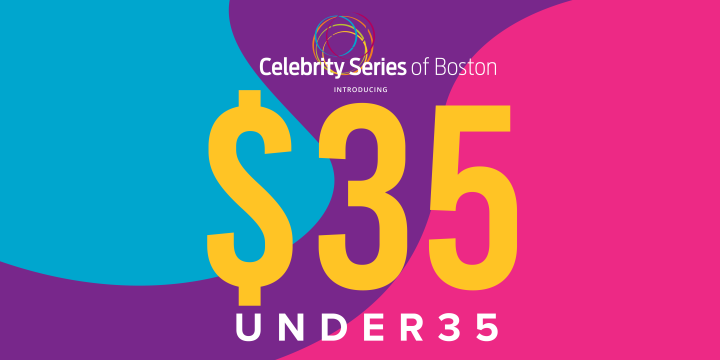 Do you love live performance and experiencing some of the best events our city has to offer? If you're 35 or younger, you're invited to join $35 Under 35 to get great deals on Celebrity Series performances all season long!
What's in it for you?
🎟️ Cheap tickets, but not the "cheap seats" – you'll be in for an amazing experience!
🎯 Choose from 50+ events this season: relax and unwind or have an adventure
🎶 Share unforgettable, one-night-only experiences that will introduce you to great artists, time-tested masterpieces and exciting new works, and some of Boston's iconic concert halls
✨ Join our vibrant community: meet other arts lovers and mingle at two $35 Under 35 receptions in the Fall and the Spring
Every month, get access to $35 tickets for the next month's concerts (no exceptions!)
Ready to join the fun? Sign up today!