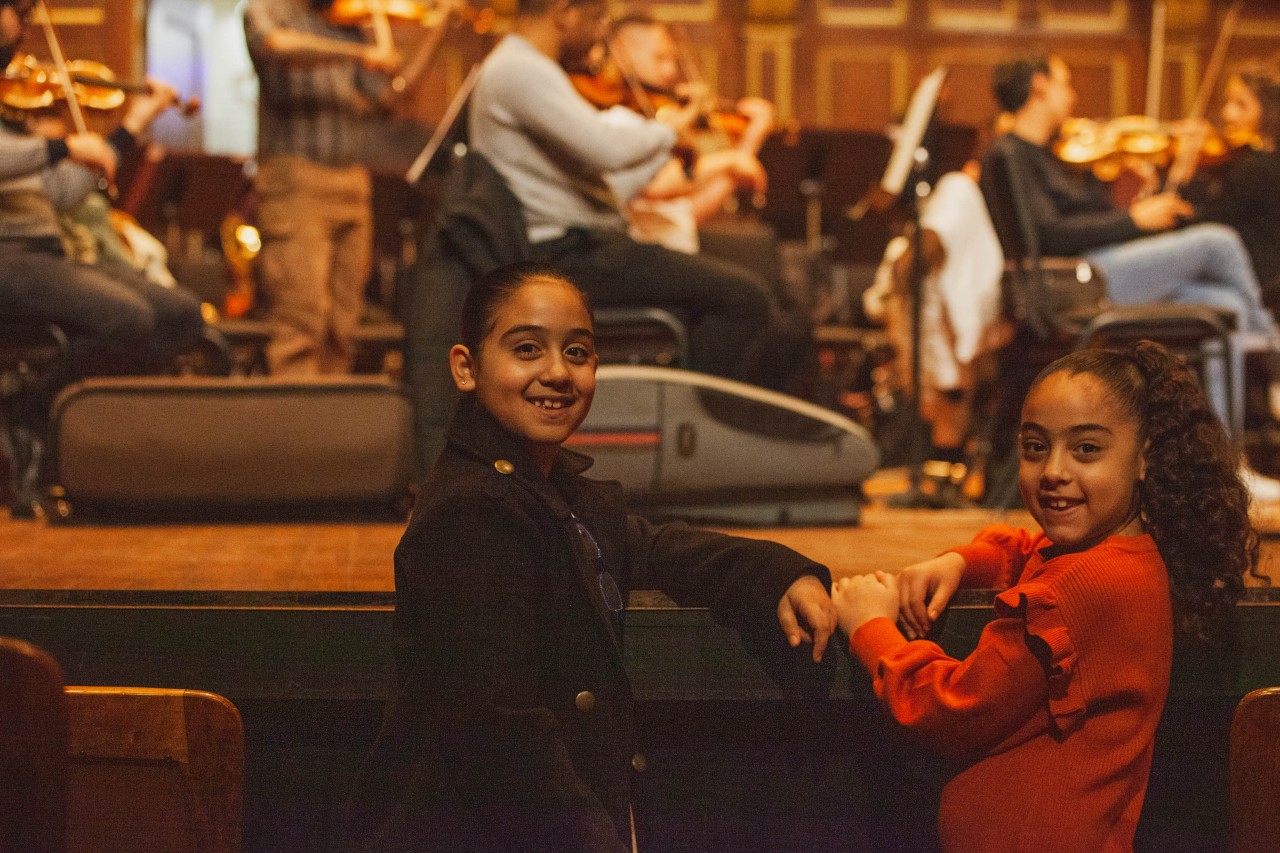 Why Audience Development, and why now?
The COVID-19 pandemic and the racial reckoning beginning in May 2020 has encouraged Celebrity Series to closely examine elements of our business model that serve as barriers for inclusivity, including:
Price accessibility

, particularly for younger audience members;

Geographic

access

for

audiences outside of Boston/Cambridge and the

immediately

surrounding suburbs;

Historical

underrepresentation

of

BIPOC audiences among the Celebrity Series subscriber base, and among the

larger arts-going audience in Boston; and

The lack of community for n

ewer audience members at Celebrity Series performances.
As a first step in addressing these barriers, Celebrity Series has centered the concept of "authentic welcoming" as an organizational value, seeking to make Celebrity Series performances a place where all people can feel a sense of belonging and connection through the performing arts.


By supporting the Audience Development Fund, you will make possible the following activities:
A

$35

under 35 program

crafted

to

provide Boston's young professionals with a sense of community and belonging at

Celebrity Series performances.

Engaging more

partners

and influencers in BIPOC communities

to

continue driving new audiences to Celebrity Series performances, particularly

those historically underrepresented at Celebrity Series' performances.

Increasing the number of

complimentary/reduced-price

tickets for first-time attendees to popular performances

by subsidizing top-tier ticket pricing

for new attendees at their

first

Celebrity

Series

performance

Enhancing

group-sale

and student-rush initiatives

through

grassroots marketing efforts, outbound sales, and enhanced publicity.

Doubling down on our

social

media outreach and targeted advertising

by

exploring new platforms, groups, and methods of outreach.

Targeting specific marketing and audience engagement investments

to welcome new ticket buyers at our first suburban venue,

Groton Hill Music Center

.
For more information on the Audience Development Initiative, and to learn how to
support, please contact Emily Borababy at eb@celebrityseries.org or 617.733.3294. To make a gift, please click here